For anyone who eats and drinks without discerning the body eats and drinks judgment on himself. That is why many of you are weak and ill, and some have died. But if we judged ourselves truly, we would not be judged. But when we are judged by the Lord, we are disciplined so that we may not be condemned along with the world. (1 Corinthians 11:29-32)
The "Lord's Supper" was something Jesus himself had set up to commemorate his death on the cross, and the beginning of the New Covenant where the bread and wine symbolized his body and blood: the bread symbolizes his broken body and the wine symbolizes the blood he shed for us for the forgiveness of sins.
But in the city of Corinth some participants were not acting like believers at all. They were acting like carnal people still walking in the kingdom of darkness.
Gluttony and drunkenness were being observed in some of these celebrations of the Lord's Supper, and the result was that some of them had become weak and sick, and some of them had even died as a result of their "eating the bread or drinking the cup of the Lord in an unworthy manner." They were "guilty concerning the body and blood of the Lord," and their sickness was a result of God's judgment on their sin. They did not take the Lord's Supper seriously, and suffered as a result.
Paul then states this very important principle: "But when we are judged by the Lord, we are disciplined so that we may not be condemned along with the world."
Sickness is often a way that God is judging us to try and get our attention; to get us to repent and start moving in a different direction. It is the discipline of a loving heavenly father who wants us to enjoy his blessings, and not the judgments he needs to carry out against the kingdom of darkness and those walking in that darkness.
When we are reborn into God's kingdom, we become children of God and can walk in the light of that kingdom. But if we choose to continue walking in the darkness even after we have become God's children, we will often suffer many of the same consequences that those who are not God's children suffer in the kingdom of darkness. God disciplines us as his children:
Therefore, since we have so great a cloud of witnesses surrounding us, let us also lay aside every encumbrance and the sin which so easily entangles us, and let us run with endurance the race that is set before us, fixing our eyes on Jesus, the author and perfecter of faith, who for the joy set before Him endured the cross, despising the shame, and has sat down at the right hand of the throne of God.
For consider Him who has endured such hostility by sinners against Himself, so that you will not grow weary and lose heart.
You have not yet resisted to the point of shedding blood in your striving against sin; and you have forgotten the exhortation which is addressed to you as sons, "MY SON, DO NOT REGARD LIGHTLY THE DISCIPLINE OF THE LORD, NOR FAINT WHEN YOU ARE REPROVED BY HIM; FOR THOSE WHOM THE LORD LOVES HE DISCIPLINES, AND HE SCOURGES EVERY SON WHOM HE RECEIVES."
It is for discipline that you endure; God deals with you as with sons; for what son is there whom his father does not discipline?
But if you are without discipline, of which all have become partakers, then you are illegitimate children and not sons.
Furthermore, we had earthly fathers to discipline us, and we respected them; shall we not much rather be subject to the Father of spirits, and live?
For they disciplined us for a short time as seemed best to them, but He disciplines us for our good, so that we may share His holiness.
All discipline for the moment seems not to be joyful, but sorrowful; yet to those who have been trained by it, afterwards it yields the peaceful fruit of righteousness.
Therefore, strengthen the hands that are weak and the knees that are feeble, and make straight paths for your feet, so that the limb which is lame may not be put out of joint, but rather be healed. (Hebrews 12:1-13)
I realize that the idea of our sickness being a result of our sins is not a popular message today, because our humanistic culture is built upon the foundation of Darwinian evolution, and it has taught us to believe that all sickness is a result of natural causes that we can control in our environment.
The drug companies have developed a medicine or vaccine for just about every problem now with this belief system. If they cannot find a cause for the sickness in the natural realm, they usually just cite the cause as "stress" (or some other psychological "disease")  and give a pill for that too.
The spiritual realm, including sin, is usually not even acknowledged. While it is certainly true that our environment, the physical realm, can cause us to be sick, we should first examine ourselves and see if there is a spiritual cause.
Sin is very real, and it has very real consequences in our physical bodies. If God is disciplining us through our sickness, then physical remedies (natural or medical) will probably not work:
Go up to Gilead, and take balm, O virgin daughter of Egypt! In vain you have used many medicines; there is no healing for you. (Jeremiah 46:11)
Is there no balm in Gilead? Is there no physician there? Why then has the health of the daughter of my people not been restored? (Jeremiah 8:22)
Are you properly evaluating your sickness and its causes? There can be many causes of sickness, including physical causes and spiritual causes. The spiritual causes are most often related to sin, as we read above in 1 Corinthians chapter 11. If the cause of our sickness is spiritual, the solution is also spiritual:
If we say we have no sin, we deceive ourselves, and the truth is not in us. If we confess our sins, he is faithful and just to forgive us our sins and to cleanse us from all unrighteousness. (1 John 1:8-9)
Therefore repent and return, so that your sins may be wiped away, in order that times of refreshing may come from the presence of the Lord… (Acts 3:19)
If you are one of God's adopted children and have been granted access into his kingdom, do not ignore the discipline of your loving heavenly father! His goal and purpose in your struggles is to draw you closer to him and to be separated from the kingdom of darkness which will experience his condemnation and judgment.
So when you experience sickness, do you trust in a humanistic culture and their solutions, or are you like King David who knew who to trust in when he faced sickness?
O LORD my God, I cried to you for help, and you have healed me. (Psalms 30:2)
The LORD sustains him on his sickbed; in his illness you restore him to full health. (Psalms 41:3)
Related articles:
Who do You Run to When You are Sick?
What is Your Attitude towards Sickness?
Who is Responsible for Providing Healthcare?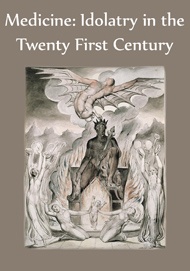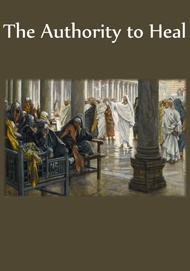 The subject of "authority" and health is one that affects every living person on the planet today, and everyone reading this article. Here in the 21st Century, various government agencies regulate "health" and operate under laws and regulations as to just who has the authority to practice healing. This would include the World Health Organization (WHO) internationally, and the Food and Drug Administration (FDA) in the United States.
"Health" of course is generally defined today as "practicing medicine," and the authority given by government to "practice medicine" is tightly controlled through government licensing. Someone not licensed, or using unapproved products for healing, face arrest and imprisonment.
A similar situation existed during the First Century. Jesus and his disciples did not follow the laws set forth by the government body of their day, and their system of healing was far superior. When common people outside the educated ruling class dared to oppose their authority and implement healing in Jesus name, they faced arrest and even execution in the First Century.
The authority of Jesus is still in place today, as is his healthcare plan. Just as there was during the days and times of Jesus' earthly life and immediately afterward, there is a competing health care system in place today that denies the authority of Jesus, and would feel threatened if enough people started being healed through Christ's healthcare plan. To oppose the authority of today's medical system and their approved cures is to risk punishment and even imprisonment.
The current healthcare system is not a "healthcare" system at all, but a "medical" system designed to bring great profit to the pharmaceutical companies and others who profit from treating sick people. If enough people started exercising the authority of Jesus to see cures without having to pay for medical care, it would threaten their business, and opposition would be just as fierce as it was during the days of Jesus and the early disciples. But will that ever happen?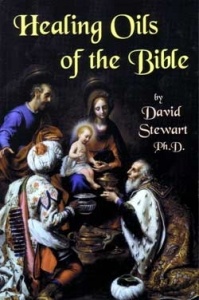 Published on June 10, 2007