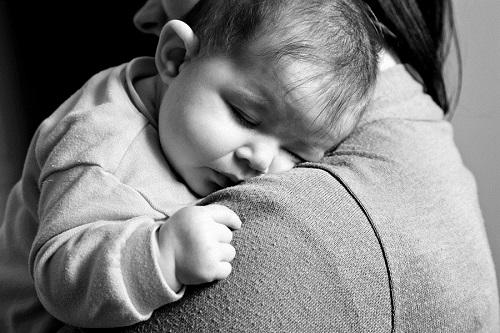 And so we know and rely on the love God has for us. God is love. Whoever lives in love lives in God, and God in him. (1 John 4:16)
When Jesus walked the earth in human form and began his three year ministry, many believed in him and followed him as disciples. Among those disciples, there were twelve that he chose at the beginning of his ministry. These twelve were with him during the entire three years his ministry lasted, up until his death and resurrection. Eleven of these twelve went on to become apostles and leaders in the early church.
Out of those original twelve, he had an inner group of three that were closer to him than the rest: John, James, and Peter. Of those three, it seems apparent from the New Testament writings that John probably knew Jesus the best. Both John and Peter went on to become major leaders of the early church, while James (the brother of John) was executed early on in the beginning of the spread of the gospel message in Jerusalem.
The One Whom Jesus Loves
In John's biography of Jesus, which is unique and different from the other three biographies written (Matthew, Mark, and Luke), he never referred to himself by name in his writings. Instead, he usually referred to himself as "the disciple whom Jesus loved" (e.g. see John 20:2 and John 21:7). This man John, who was apparently the best friend of Jesus, defined his relationship to Jesus as "the one whom Jesus loved." He had experienced that love first hand, and when you read his writings in the New Testament, it is the foundation for everything he wrote and taught – the foundation of truth itself.
The letter of 1 John is perhaps the greatest teaching ever written on the truth and meaning of love. The truth statement "God is love" is not simply an intellectual declaration. John knew God's love. It was not simply the intellectual kind of knowledge where one examines all the evidence and then makes a decision, but the kind of knowledge that comes only through a relationship and subjective experience.
John knew God's love because he experienced it during his time with Jesus. His knowledge of God's love moved far beyond intellectual understanding. He relied on that love as the basis for everything in his life.
The Gift of Love
As John came to experience and know God's love, he realized that God is the source of true love, and that the only way we can love others, is to first receive the love that God has for us. We cannot give something to others that we ourselves do not possess. God gives it to us first, and then once we own it, we are free to give it to others.
Dear friends, let us love one another, for love comes from God. Everyone who loves has been born of God and knows God. Whoever does not love does not know God, because God is love. This is how God showed his love among us: He sent his one and only Son into the world that we might live through him. This is love: not that we loved God, but that he loved us and sent his Son as an atoning sacrifice for our sins. Dear friends, since God so loved us, we also ought to love one another. (1 John 4:7-11)
God's love is a free gift, packaged through the sacrifice that Jesus made when he shed his blood on the cross. There is nothing we can do to earn such love. We can only believe in it (intellectual knowledge), and then receive it (faith/action) and start relying on it. When we receive God's love through Jesus, our sins are forgiven and we are born again spiritually. Once we are born of God spiritually, we possess his unlimited love, and can now love others with the same love.
The Joy of Loving Others
The first person we should love with the same love that God loves us, is God! How do we love God? John wrote:
This is love for God: to obey his commands. And his commands are not burdensome, for everyone born of God overcomes the world. This is the victory that has overcome the world, even our faith. (1 John 5:3-4)
The motivation for obeying God's commands completely changes once we receive God's love and are born again. Our motivation changes from a sense of obligation or fear in trying to earn God's favor by obeying the law, to joyfully serving God and delighting in finding out what his plan is so we can obey it and show our love to him.
In the Old Testament there were laws regulating the use of slaves, and one part of the law allowed for a slave to willingly and joyfully stay with the master's family because he (or she) loved them:
But if your servant says to you, "I do not want to leave you," because he loves you and your family and is well off with you, then take an awl and push it through his ear lobe into the door, and he will become your servant for life. Do the same for your maidservant. (Deuteronomy 15:16-17)
Obviously the motivation for a slave to obey his master because he was sold into slavery and had no choice, and the motivation for one that chooses to remain a servant voluntarily out of love for his master, is completely different. The work that needs to be done is the same, but the relationship is completely different. When we obey God after we are born again, it is like the servant in the Old Testament that voluntarily let their ear lobe be pierced, because they loved their master. The best way we can show our love to God is to offer ourselves back to him as a living sacrifice to do his will:
Therefore, I urge you, brothers, in view of God's mercy, to offer your bodies as living sacrifices, holy and pleasing to God—this is your spiritual act of worship. Do not conform any longer to the pattern of this world, but be transformed by the renewing of your mind. Then you will be able to test and approve what God's will is—his good, pleasing and perfect will. (Romans 12:1-2)
We obey God out of love because we want to, not because we have to. But if our motivation to obey God is simply fear, then we do not yet know God's love perfectly:
In this way, love is made complete among us so that we will have confidence on the day of judgment, because in this world we are like him. There is no fear in love. But perfect love drives out fear, because fear has to do with punishment. The one who fears is not made perfect in love. (1 John 4:17-18)
And when we willingly offer ourselves to God to obey his commands, as John writes, we do so in faith, and our faith grants us access to God's power which overcomes the world! (See 1 John 5:3-4 above.)
As to God's commands, they are simple! Love one another with the same love God has loved us:
And this is his command: to believe in the name of his Son, Jesus Christ, and to love one another as he commanded us. (1 John 3:23)

We love because he first loved us. If anyone says, "I love God," yet hates his brother, he is a liar. For anyone who does not love his brother, whom he has seen, cannot love God, whom he has not seen. And he has given us this command: Whoever loves God must also love his brother. (1 John 4:19-21)
Remember that "love" here is defined by God's love for us. God is love, as John wrote, and the love that he has for us is an unconditional love via the sacrifice Jesus made for our sins. So it is not based in anything "loveable" about us, and it is not something we deserved or earned. It is given. We deserve death as a punishment for our sins, but Jesus took our place.
So now we are to love others the same way. This command is simple and easy to understand once you know God's love personally. But implementing it is not so simple. It is not easy to love someone who is wrong, or has hurt us, or doesn't deserve our love, or is just simply not "loveable" for a multitude of reasons.
But that's the way God loves, and it is the command we are to desire to follow. It takes God's Spirit living inside us to be able to do this. That's where the reliance comes in that John wrote about in the verse that we started with above:
And so we know and rely on the love God has for us. God is love. Whoever lives in love lives in God, and God in him. (1 John 4:16)
We can't rely on ourselves, and we can't rely on others. We can only rely on God's love. It is not enough to just simply know about God's love intellectually. We have to have the kind of experience with God and his love where we rely upon it, because we are living inside God's love, and his love is living inside of us through the Holy Spirit. That kind of experiential knowledge of God's love will change our life, and the lives of those around us.
Are you relying upon God's love today?
This is love: not that we loved God, but that he loved us and sent his Son as an atoning sacrifice for our sins. Dear friends, since God so loved us, we also ought to love one another. (1 John 4:10-11)
Published on November 15, 2015