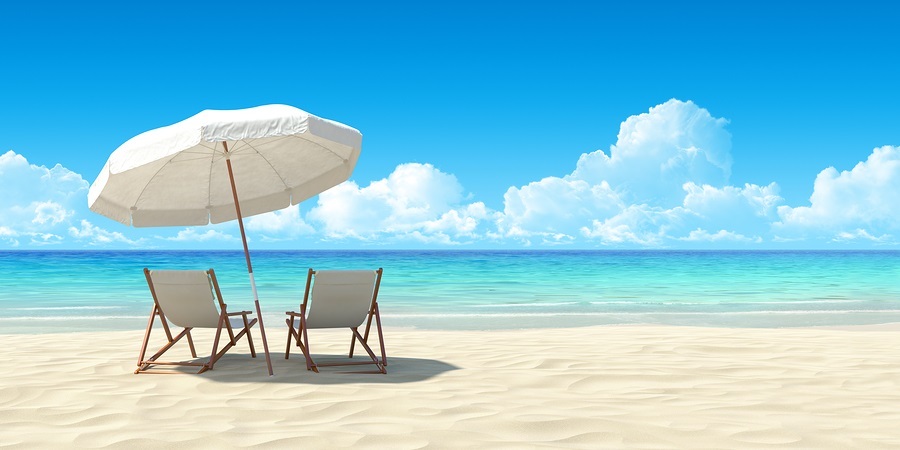 Do not say in your heart… "It is because of my righteousness that the LORD has brought me in to possess this land," whereas it is because of the wickedness of these nations that the LORD is driving them out before you. Not because of your righteousness or the uprightness of your heart are you going in to possess their land, but because of the wickedness of these nations the LORD your God is driving them out from before you, and that he may confirm the word that the LORD swore to your fathers, to Abraham, to Isaac, and to Jacob.

Know, therefore, that the LORD your God is not giving you this good land to possess because of your righteousness, for you are a stubborn people. (Deuteronomy 9:4-6)
Forty years after their march out of Egypt, the Israelites are finally on the verge of entering and conquering the "promised land," the land that God had promised to them as part of his covenant with Abraham.
But Moses wants to make one thing perfectly clear about their occupation of this land, a land flowing with "milk and honey" and with beautiful cities that they did not build: they did not deserve it.
God was NOT giving them this land because they were a righteous people. In fact, it was quite the opposite. They were a stubborn and rebellious people who didn't deserve anything. Even forty years of wandering around the desert did not really change them that much. Moses drives home this point by recalling their history, and stating:
Remember and do not forget how you provoked the LORD your God to wrath in the wilderness. From the day you came out of the land of Egypt until you came to this place, you have been rebellious against the LORD. (Deuteronomy 9:7)
The first time when their parents were on the verge of entering the promised land some forty years earlier, they failed to receive the promise of entering the land because they did not obey the voice of the Lord:
And when the LORD sent you from Kadesh-barnea, saying, 'Go up and take possession of the land that I have given you,' then you rebelled against the commandment of the LORD your God and did not believe him or obey his voice. You have been rebellious against the LORD from the day that I knew you. (Deuteronomy 9:23-24)
QUESTIONS:
1. If even the second generation, the grown-up adult children of those who came out of Egypt, were no more righteous than their parents, how was it that God still gave them the land?
2. How were they able to enter the promised land when their parents failed, since they were no more righteous than their parents?
ANSWERS:
1. God was still willing to give it to them because he is a merciful God, the God of second chances, and because he made a covenant with their forefather Abraham. God cannot break his promise, even if we are unfaithful.
2. The second generation of Israelites out of Egypt were able to enter the land and conquer it the second time, because they believed in God's love and mercy (unlike their parents) – not because they were righteous, or deserved it. Living in the desert for forty years eating manna and not having their clothes wear out apparently taught them a thing or two about trusting God and listening to his voice. But they had no more success in obeying the Ten Commandments and becoming righteous than their parents did.
So the two principles that had to be in place for the Israelites to receive the land that was promised to them were:
1. God had to be a merciful and loving God and give them what he promised, even though they did not earn or deserve it.
2. The people had to believe that God loved them and was a merciful God in order to receive the promise. God was just as loving and merciful to the first generation of Israelites out of Egypt, but they could not receive the promise of God's blessings because of their unbelief.
Hundreds of years later, when Jerusalem was destroyed and the Israelites were carried out of the promised land to captivity in Babylon, Daniel recognized these same truths about God's love and mercy, and appeals to him on the basis of that love and mercy and his promise to Abraham to allow them to come back into the land:
I, Daniel, perceived in the books the number of years that, according to the word of the LORD to Jeremiah the prophet, must pass before the end of the desolations of Jerusalem, namely, seventy years.

Then I turned my face to the Lord God, seeking him by prayer and pleas for mercy with fasting and sackcloth and ashes. I prayed to the LORD my God and made confession, saying,

"O Lord, the great and awesome God, who keeps covenant and steadfast love with those who love him and keep his commandments, we have sinned and done wrong and acted wickedly and rebelled, turning aside from your commandments and rules…

To the Lord our God belong mercy and forgiveness, for we have rebelled against him and have not obeyed the voice of the LORD our God by walking in his laws… As it is written in the Law of Moses, all this calamity has come upon us; yet we have not entreated the favor of the LORD our God, turning from our iniquities and gaining insight by your truth.

Therefore the LORD has kept ready the calamity and has brought it upon us, for the LORD our God is righteous in all the works that he has done, and we have not obeyed his voice.

And now, O Lord our God, who brought your people out of the land of Egypt with a mighty hand, and have made a name for yourself, as at this day, we have sinned, we have done wickedly… Now therefore, O our God, listen to the prayer of your servant and to his pleas for mercy… O my God, incline your ear and hear. Open your eyes and see our desolations, and the city that is called by your name. 

For we do not present our pleas before you because of our righteousness, but because of your great mercy." (Daniel 9:1-18 – italics added)
Things are no different today for those of us living in the New Covenant age. While advertising campaigns in the media may try to convince us that "you deserve a break today," the fact is that we do not "deserve" anything good!
We are all created by God and we are all accountable to him. James makes it clear that we are all guilty of breaking God's laws and deserve nothing: 
For whoever keeps the whole law but fails in one point has become accountable for all of it. (James 2:10)
Our only hope is God's mercy, and receiving his promise of salvation through Jesus as the final fulfillment of the covenant with Abraham.
It is not anything we deserve. This truth is taught throughout the New Testament:
But when the goodness and loving kindness of God our Savior appeared, he saved us, not because of works done by us in righteousness, but according to his own mercy, by the washing of regeneration and renewal of the Holy Spirit, whom he poured out on us richly through Jesus Christ our Savior, so that being justified by his grace we might become heirs according to the hope of eternal life. (Titus 3:4-7)

Blessed be the God and Father of our Lord Jesus Christ! According to his great mercy, he has caused us to be born again to a living hope through the resurrection of Jesus Christ from the dead, to an inheritance that is imperishable, undefiled, and unfading, kept in heaven for you, who by God's power are being guarded through faith for a salvation ready to be revealed in the last time.(1 Peter 1:3-5)
So we really do NOT deserve a break today! If we got what we deserved, it would be punishment for not fulfilling God's purpose for which he created us. All of us have failed to live up to God's standards.
Abundant Blessings for Simply Believing
But just like the naughty Israelites who finally got to enter the promised land because they finally believed that God was merciful and was giving it to them, even though they didn't deserve it, we too must simply believe that God actually loves us and wants to give us all the blessings he has promised for his children – even though we don't deserve it!
Do you believe that God loves you and is merciful, giving you eternal life in his Kingdom through belief in Jesus even though you don't deserve it? Just as this belief in his mercy was required for the Israelites to enter the "promised land," so it is required of everyone today who wishes to enter Jesus' spiritual kingdom. For more on this topic, please read the foundational article on being recreated spiritually, which is the first step to obtaining real health.
God gives us "a break", but not because we deserve it. It is an act of mercy and love. And now our response is to give others "a break" even if they don't deserve it: 
So speak and so act as those who are to be judged under the law of liberty. For judgment is without mercy to one who has shown no mercy. Mercy triumphs over judgment. (James 2:12-13)

Therefore the kingdom of heaven may be compared to a king who wished to settle accounts with his servants.

When he began to settle, one was brought to him who owed him ten thousand talents. And since he could not pay, his master ordered him to be sold, with his wife and children and all that he had, and payment to be made.

So the servant fell on his knees, imploring him, 'Have patience with me, and I will pay you everything.'

And out of pity for him, the master of that servant released him and forgave him the debt.

But when that same servant went out, he found one of his fellow servants who owed him a hundred denarii, and seizing him, he began to choke him, saying, 'Pay what you owe.' So his fellow servant fell down and pleaded with him, 'Have patience with me, and I will pay you.' He refused and went and put him in prison until he should pay the debt.

When his fellow servants saw what had taken place, they were greatly distressed, and they went and reported to their master all that had taken place.

Then his master summoned him and said to him, 'You wicked servant! I forgave you all that debt because you pleaded with me. And should not you have had mercy on your fellow servant, as I had mercy on you?'

And in anger his master delivered him to the jailers, until he should pay all his debt. So also my heavenly Father will do to every one of you, if you do not forgive your brother from your heart. (Matthew 18:23-35)

For if you forgive others for their transgressions, your heavenly Father will also forgive you. But if you do not forgive others, then your Father will not forgive your transgressions. (Matthew 6:14-15)
If you have been reborn into the Kingdom of Light, you have received God's incredible mercy and love which you never deserved.
Are you in turn being merciful to those around you? If not, you are preventing the flow of God's river of forgiveness in your own life. Not receiving God's love and mercy on a daily basis, and in turn extending love and mercy to others, results in spiritual sickness that can manifest itself in many physical diseases. So the steps to spiritual health are to:
1. Receive God's love, mercy and forgiveness in your own life, and
2. Extend love, mercy, and forgiveness to those around you, even if they don't deserve it. If you do this, you will have incredible power for healing in your life today that no doctor or medicine can provide!
But God, being rich in mercy, because of His great love with which He loved us, even when we were dead in our transgressions, made us alive together with Christ (by grace you have been saved), and raised us up with Him, and seated us with Him in the heavenly places in Christ Jesus, so that in the ages to come He might show the surpassing riches of His grace in kindness toward us in Christ Jesus.

For by grace you have been saved through faith; and that not of yourselves, it is the gift of God; not as a result of works, so that no one may boast. (Ephesians 2:4-9)
Equipped to Love:
Building Idolatry-free Relationships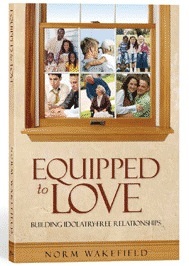 Published on March 5, 2016