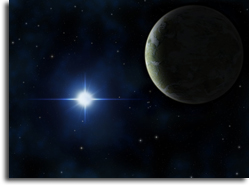 "Not everyone who says to me, 'Lord, Lord,' will enter the kingdom of heaven, but only he who does the will of my Father who is in heaven.Many will say to me on that day, 'Lord, Lord, did we not prophesy in your name, and in your name drive out demons and perform many miracles?' Then I will tell them plainly, 'I never knew you. Away from me, you evildoers!' (Matthew 7:21-23)
Does Jesus "know" you? According to his words recorded by Matthew, if he doesn't know us, we're in big trouble. Since Jesus created us (see Colossians 1:16), he obviously knows everything about us. Therefore, Jesus is not talking here about knowing who we are, but about "knowing" us through a personal relationship.
This passage occurs towards the end of what is known as "The Sermon on The Mount," a very lengthy sermon by Jesus about life in his Kingdom. The essence of his message was that mere external conformity to the Law of Moses was not enough to enter his kingdom. One's motive, and the condition of your heart, is more important than external religion. For example, he said
"You have heard that it was said, 'Do not commit adultery.' But I tell you that anyone who looks at a woman lustfully has already committed adultery with her in his heart." (Matthew 5:27-28)
Such high standards make keeping the law impossible, which was exactly his point. Our hearts are naturally selfish and corrupt. We don't have the power within us to accomplish true change. It is only by admitting our own faults and weakness, and inviting Jesus to come into our life and taking control, that any hope exists for change and entering the Kingdom of Jesus. When we invite Jesus to come into our life, and we hand over the reins of our sinful heart to him, everything changes:
"Therefore, if anyone is in Christ, he is a new creation; the old has gone, the new has come!" (2 Corinthians 5:17)
Jesus wants to know you! He already knows everything about you, and he has a plan and purpose for your life. But you need to meet him first, and then turn over control of your life to him. Trying to do it on your own just won't work. You probably already know that!
Come to me, all who are weary and heavy-laden, and I will give you rest. Take my yoke upon you and learn from me, for I am gentle and humble in heart, and you will find rest for your souls. For my yoke is easy and my burden is light. (Matthew 11:28-30)
Related articles:
What does it mean to be a "Christian?"
WHO You Know is More Important Than WHAT You Know!
Published on November 25, 2011