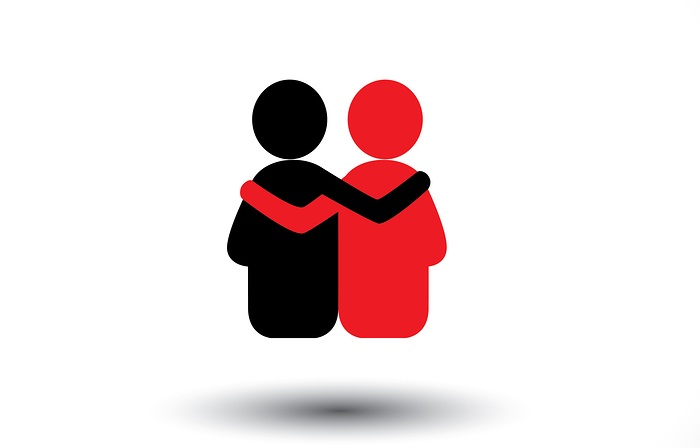 He will be with you; he will not leave you or forsake you. Do not fear or be dismayed. (Deuteronomy 31:8)
The time was drawing close for the Israelites to finally cross the Jordan River and take possession of the "promised land." But their leader for the past 40 years, Moses, was not going with them. He was 120 years old now, and he was not going to be the one to lead them into the promised land. So he reminds both the people and Joshua, their new head, who it was that actually was going to be with them and leading them.
To the nation he says:
I am 120 years old today. I am no longer able to go out and come in. The LORD has said to me, 'You shall not go over this Jordan.' The LORD your God himself will go over before you. He will destroy these nations before you, so that you shall dispossess them, and Joshua will go over at your head, as the LORD has spoken… Be strong and courageous. Do not fear or be in dread of them, for it is the LORD your God who goes with you. He will not leave you or forsake you. (Deuteronomy 31:2-6)
To Joshua:
Then Moses summoned Joshua and said to him in the sight of all Israel, "Be strong and courageous, for you shall go with this people into the land that the LORD has sworn to their fathers to give them, and you shall put them in possession of it. It is the LORD who goes before you. He will be with you; he will not leave you or forsake you. Do not fear or be dismayed" (Deuteronomy 31:7-8)
Later, God would speak directly to Joshua and tell him the same thing. God was clearly telling his people to go in and take the promised land, and no matter what the opposition looked like, he wanted them to be sure they knew that he would never leave them, and that they had no reason to be afraid of any difficulties they might face.
How about today?
For those of us entering into Jesus' kingdom, the Kingdom of Light, does this promise apply to us also? Yes! Jesus said:
Fear not, little flock, for it is your Father's good pleasure to give you the kingdom. (Luke 12:32)

I am with you always, even to the end of the age. (Matthew 28:20)
The writer of the book of Hebrews wrote the same truth for us today:
He Himself has said, "I WILL NEVER DESERT YOU, NOR WILL I EVER FORSAKE YOU. (Hebrews 13:5)
As has been written previously, when we enter the Kingdom of Jesus through rebirth, a spiritual kingdom at present, we become a minority people in this world. When we listen to his voice each day and walk the path he has laid out before us, we find it is a very narrow path that very few are walking. The spiritual forces in the kingdom of darkness unleash all their power against us, trying to get us off that narrow path. We go against the crowd, with much opposition.
But what a wonderful promise, a sure promise that we can depend upon each day, that Jesus our King will never leave us, that he will be by our side every moment, and that we have nothing to fear! Think of the incredible implications of such a truth:
No matter how lonely or abandoned you feel, Jesus is by your side 24/7 intimately concerned about everything you are doing! I am with you always, even to the end of the age. (Matthew 28:20)


He is the eternal light switch that we can turn to at anytime and flip on, to shine a light on our path if it becomes dark and we find we have lost our way, or made some wrong turns in life. I am the light of the world. Whoever follows me will not walk in darkness, but will have the light of life. (John 8:12)


When we find ourselves in a mess due to our own stupidity or selfishness, and when all others have turned against us or are angry at us, he is right there beside us still loving us and accepting us in spite of our mistakes. I will remember their sins and their lawless deeds no more. (Hebrews 10:17)


When we feel guilty for giving in to temptation, and feel "dirty" because of some things we may have said or done, he is right beside us ready to forgive and cleanse us. If we confess our sins, he is faithful and just to forgive us our sins and to cleanse us from all unrighteousness. (1 John 1:9)


When we feel tired and our problems seem to overwhelm us, he walks beside us and offers to carry all our burdens. Come to me, all who labor and are heavy laden, and I will give you rest. (Matthew 11:28)


When life in this world treats us unfairly, he walks beside us reminding us that he rules in the spiritual realm, and that justice will ultimately be served in his court one day because he rules over all the nations. Indeed God considers it just to repay with affliction those who afflict you, and to grant relief to you who are afflicted as well as to us, when the Lord Jesus is revealed from heaven with his mighty angels in flaming fire, inflicting vengeance on those who do not know God and on those who do not obey the gospel of our Lord Jesus. (2 Thessalonians 1:6-8)


When we are sick and weak, he feels our pain, having already suffered to the point of death on a cross for our sins. He himself bore our sins in his body on the tree, that we might die to sin and live to righteousness. By his wounds you have been healed. (1 Peter 2:24) We can turn to him at any time for strength and healing. And many followed him, and he healed them all…. (Matthew 12:15)


When we are facing financial difficulties, he walks beside us reminding us who we are, and that we are co-heirs with him as owners of the universe: The Spirit himself bears witness with our spirit that we are children of God, and if children, then heirs–heirs of God and fellow heirs with Christ… He who did not spare his own Son but gave him up for us all, how will he not also with him graciously give us all things?  (Romans 8:16,17,32)


He understands the grief of a lost loved one. Now when Mary came to where Jesus was and saw him, she fell at his feet, saying to him, "Lord, if you had been here, my brother would not have died." When Jesus saw her weeping, and the Jews who had come with her also weeping, he was deeply moved in his spirit and greatly troubled… Jesus wept. (John 11:32-35)


He knows and understands the betrayal of a close friend. And as they were eating, he said, "Truly, I say to you, one of you will betray me." (Matthew 26:21)
Yes, Jesus has promised to never leave us, and has assured us that we do not have to be afraid. But he wants us to turn to him each day not only when we are in need, but also when we are happy and rejoicing in the good gifts that he gives to us, recognizing that everything we enjoy in life is a gift from God:
Every good gift and every perfect gift is from above, coming down from the Father of lights with whom there is no variation or shadow due to change. (James 1:17)
Do you appreciate him? Can we ever thank him enough for loving us when we don't deserve it, and for giving to us a place in his kingdom?
Thanks be to God for his inexpressible gift! (2 Corinthians 9:15)
The Israelite's struggles did not end the day they finally entered the promised land. In fact, they were just beginning! There were giants in the land living in fortified cities that were not going to just hand things over to them. But God made it clear that they were not to fear them, and that he would never leave or abandon them.
The same is true today. When we enter the spiritual kingdom of Jesus through spiritual rebirth, we receive a great inheritance, but our struggles are just beginning. The king of darkness and his spiritual forces will not just hand their territory over to us. They will oppose us and seek to destroy us.
But Jesus walks by our side with a power the opposition cannot overcome. Light always overcomes darkness. Therefore we have nothing to fear, because Jesus will never leave us! So be sure you are walking in the light, and not stumbling in the darkness. Turn to Jesus today and trust him, by following his leading!
But thanks be to God, who in Christ always leads us in triumphal procession, and through us spreads the fragrance of the knowledge of him everywhere. For we are the aroma of Christ to God among those who are being saved and among those who are perishing, to one a fragrance from death to death, to the other a fragrance from life to life. Who is sufficient for these things? (2 Corinthians 2:14-16)
Published on May 24, 2015