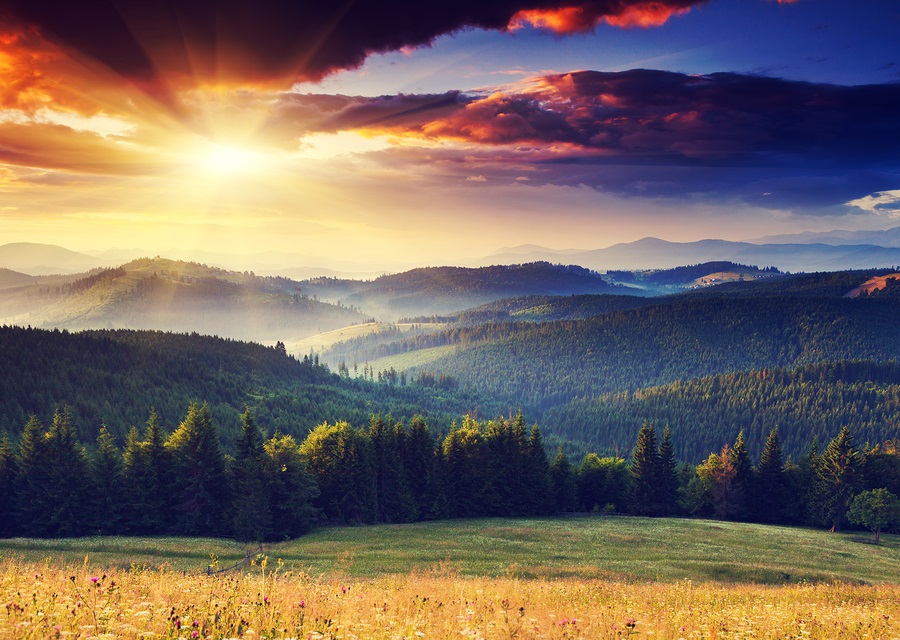 And without faith it is impossible to please God, because anyone who comes to him must believe that he exists and that he rewards those who earnestly seek him. (Hebrews 11:6)
Is it possible to please God, to make him happy? Are God's feelings toward me affected by anything I can control?
Yes! Starting with the truth that God exists and that he created us, the way we think and the way we live our lives, most certainly do affect the way God feels about us.
So how can we please God?
Some Things About God We Can NOT Change
To answer this question positively, it is important to first review what we can NOT change about God by anything we think or do.
We can NOT change God's love for us by anything that is within our power to think or do.
This may seem like a contradiction to the opening statements in the first paragraph, but that is probably because of the limited understanding we have in modern culture around the word and concept of "love." It is most often associated with a "feeling" of love.
But when we read the English translations of the Bible and read the English word "love", there are actually many Greek words (Greek was the language the New Testament was written in) that are translated by our English word for "love."
The three most common ones are: philia, eros, and agape. "Philia" describes a "brotherly" love one has for family and friends. "Eros" describes a passionate or romantic love such as exists between a husband and wife.
But the word used for "love" most often in the New Testament is "agape", which often represents an unconditional love that is completely independent of feelings. It is the word that is used, for example, when Jesus tells his disciples to not hate their enemies, but to love them (see Matthew 5:43-44). Such an act of love is done independent of feelings (who "feels like" loving their enemies?!) It is an act of the will.
When Jesus went to the cross to die for our sins as an act of the most supreme love ever demonstrated, the Bible records that he prayed to God to remove that hour of darkness from his life in the moments leading up to that event. He didn't really "feel" like going through with it.
In fact, he was in agony and sweated drops of blood. But he prayed "Nevertheless, not my will, but yours, be done." (Luke 22:42)
That is an example of agape love, which is a love shown and done independent of "feelings" of love. God loves us with this kind of love, and nothing we do can change that:
"For I am sure that neither death nor life, nor angels nor rulers, nor things present nor things to come, nor powers, nor height nor depth, nor anything else in all creation, will be able to separate us from the love of God in Christ Jesus our Lord." (Romans 8:38-39)
How Do We Affect God's Feelings Towards Us?
So how do we affect God's feelings towards us? How do we please him?
The verse quoted above in the eleventh chapter of Hebrews states it as plainly and simply as it can be stated: And without faith it is impossible to please God, because anyone who comes to him must believe that he exists and that he rewards those who earnestly seek him. (Hebrews 11:6)
This chapter in Hebrews is full of examples of men and women who pleased God through their faith.
As this verse states, faith starts by believing that God exists. This is in contradiction to the foundations of modern culture which are based upon a belief in Darwinian evolution.
Secondly, after we believe that God exists, we must have a proper belief about the way God acts towards us.
This is what trips up most people.
We must believe that God rewards those who sincerely seek him out. We are dependent and needy creatures created by God, and God is our provider and sustainer. Every breath that we breathe, every drop of blood that our heart pumps, is a gift of life from God who sustains us with his Word.
When we need or want things, we must believe that he loves us and is going to give us what we ask and need. When we need things and don't seek him out, it affects his feelings towards us. We break his heart, just as any child breaks the heart of their parents when they go their own way and trust in people and things that cannot help them, instead of going back to their parents who have the authority and ability to give them everything they need.
The Prodigal Son Example
One of the best stories Jesus told, as recorded in Luke 15:11-32, is the story of the prodigal son. The story clearly illustrates the principle of love and faith, and how a son can please his father.
The prodigal son took his part of his father's inheritance and left to go spend it in "reckless living" while the older son stayed home working for his father.
Was the father pleased when his son left home to squander his inheritance? No. Did the father ever stop loving his son, even though he was living a sinful life? No!
So how did the younger prodigal son end up being able to please his father? He returned to his senses and went back home, having faith that his father would accept him back, even if only as a hired servant. What was the father's reaction?
And the son said to him, 'Father, I have sinned against heaven and before you. I am no longer worthy to be called your son.'

But the father said to his servants, 'Bring quickly the best robe, and put it on him, and put a ring on his hand, and shoes on his feet. And bring the fattened calf and kill it, and let us eat and celebrate.

For this my son was dead, and is alive again; he was lost, and is found.' And they began to celebrate. (Luke 15:21-24)
The father of this prodigal son was pleased that his son came back. The only thing the son had to do to make his father pleased, was to come back home – an act of simple faith. The son believed that his father existed, and that he would reward him if he came back to him.
He came back home with nothing! He had squandered all of his inheritance on reckless living, but his position in his father's family was secure. He could not stop being his father's son, and he had the benefit as a son to enjoy all the good things of his father's house.
All he had to do was to go back home in faith, believing that his father would receive him and take care of him. I can think of no clearer picture painted in the Bible that illustrates Hebrews 11:6 than this simple, yet profound story that Jesus told.
Now, imagine if the son had first thought to himself: "I cannot go home empty handed! I need to find a better job somewhere so I can pay my father back for all things I took from him." – and then proceeded to stay away from home for several years until he could earn enough money to pay his father back.
Would his father have been pleased with that? No! He just wanted his son to come home!!
Or what if after the son came home, he would have taken off the best robe his father had put on him, and taken off the ring and shoes, and had refused to eat the feast prepared for him, because he wanted to follow through with his plan of living like a slave in his father's house, because he felt so unworthy of all the nice things his father was doing for him? Would his father have been pleased with that?
No! His father would only be pleased with his son if he came back home, and accepted all the wonderful things he wanted to give and do for his son.
Nothing else would have pleased the father more.
The Tragedy of Unbelief
And yet, that is just how most of us treat God.
Some of us don't believe God would accept us because of certain things in our life, so we don't come back home to him.
Or we come home and try to "make it up to God" for our past mistakes, and we refuse to believe that God would actually just give us good things when we don't deserve them.
We "believe in God," but we act like slaves instead of his privileged children.
The result is that we do not please God, and in fact we break his heart and make him very sad. Not because we are bad people (even though we are!), but because we simply refuse to believe that God could be that good to us, and we refuse to receive what God wants to give us.
So do you want to please God? Do you want to make him happy?
There is only one way to do that: go to him and receive everything he wants to give you with simple faith!
It does take repentance (a change of mind) and humility.
Remember the story of the prodigal son. He became so humiliated that he ended up feeding pigs for a living, and was so hungry he ate the same food he was feeding the pigs. And during that whole time, all he had to do was change his mind (repent), swallow his pride, and run back home to his father to receive all the wonderful blessings that his father had for him in his house.
How about you? Do you want to please God? His heart yearns for you…
"What no eye has seen, nor ear heard, nor the heart of man imagined, what God has prepared for those who love him"– (1 Corinthians 2:9)

Let not your hearts be troubled. Believe in God; believe also in me. In my Father's house are many rooms. If it were not so, would I have told you that I go to prepare a place for you? And if I go and prepare a place for you, I will come again and will take you to myself, that where I am you may be also. (Jesus in John 14:1-3)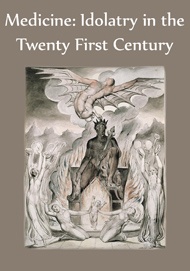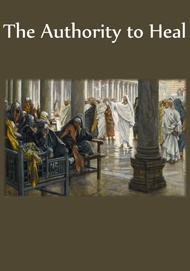 The subject of "authority" and health is one that affects every living person on the planet today, and everyone reading this article. Here in the 21st Century, various government agencies regulate "health" and operate under laws and regulations as to just who has the authority to practice healing. This would include the World Health Organization (WHO) internationally, and the Food and Drug Administration (FDA) in the United States.
"Health" of course is generally defined today as "practicing medicine," and the authority given by government to "practice medicine" is tightly controlled through government licensing. Someone not licensed, or using unapproved products for healing, face arrest and imprisonment.
A similar situation existed during the First Century. Jesus and his disciples did not follow the laws set forth by the government body of their day, and their system of healing was far superior. When common people outside the educated ruling class dared to oppose their authority and implement healing in Jesus name, they faced arrest and even execution in the First Century.
The authority of Jesus is still in place today, as is his healthcare plan. Just as there was during the days and times of Jesus' earthly life and immediately afterward, there is a competing health care system in place today that denies the authority of Jesus, and would feel threatened if enough people started being healed through Christ's healthcare plan. To oppose the authority of today's medical system and their approved cures is to risk punishment and even imprisonment.
The current healthcare system is not a "healthcare" system at all, but a "medical" system designed to bring great profit to the pharmaceutical companies and others who profit from treating sick people. If enough people started exercising the authority of Jesus to see cures without having to pay for medical care, it would threaten their business, and opposition would be just as fierce as it was during the days of Jesus and the early disciples. But will that ever happen?
Published on July 6, 2009