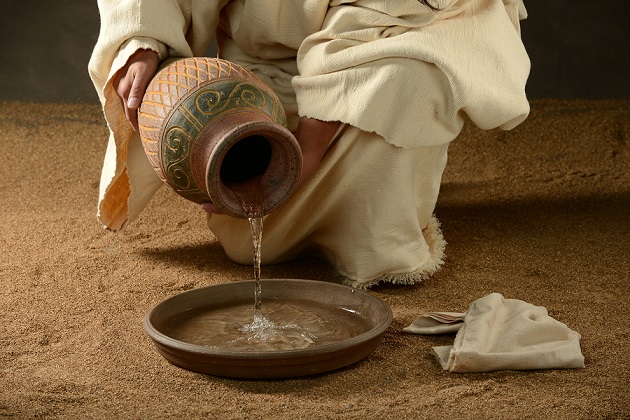 Jesus knew that the time had come for him to leave this world and go to the Father. Having loved his own who were in the world, he now showed them the full extent of his love. (John 13:1)
Jesus had spent the past three years with his closest disciples, and his teaching while residing in their physical presence was about to come to an end. He was about to be arrested and then executed within hours. He had one more lesson for these disciples, and it was the greatest lesson of all. Learning this lesson would completely change their lives, and also completely change the world.
If one were to summarize all of Jesus' teaching during those three years into one simple command, it would be this:
A new commandment I give to you, that you love one another, even as I have loved you, that you also love one another. By this all men will know that you are my disciples, if you have love for one another. (John 13:34-35)
While the command to love others was not new, since it existed in the Law of Moses, loving others as Jesus did was something new! The world had never seen a love like the love that Jesus possessed and demonstrated. And Jesus' intention was that his disciples would exhibit this same kind of love – that the world would recognize his disciples by the very love that he himself had taught and demonstrated.
So now the time had come for his last lesson, and it began in an upper room in Jerusalem during the Passover, known as the "Last Supper." John, one of Jesus' closest disciples, records this last meeting with the disciples in John chapters 13 through 17. Understanding the principles that Jesus taught during this last meeting, is the key to ultimate health and wellness as taught by the greatest teacher that ever walked on the face of this earth.
Serving Others – Even if They Don't Deserve It
John begins this section of Scripture by stating that Jesus was now going to show them the full extent of his love. Jesus was not simply a preacher, one who spoke to crowds of people telling them how to live. He certainly did that, but in the three years of his ministry with his disciples, he lived among them and also demonstrated everything he taught them.
So when they came into this upper room in Jerusalem, a room that was rented out on a short-term basis during the Jewish festivals when many out-of-town travelers flooded the city, there was apparently no servant present to wash the dust off their feet, as was the customary practice in those days. Water and a wash basin were apparently supplied, but not the servant. So the duty to wash feet had to be assumed by someone in their party.
Obviously, none of the disciples came forward to volunteer for the demeaning and dirty job of washing feet. So Jesus, who just hours before had been welcomed into the city as the returning Jewish King and Messiah, served his disciples and showed them the full extent of his love for them by washing their feet.
Jesus knew that the Father had put all things under his power, and that he had come from God and was returning to God; so he got up from the meal, took off his outer clothing, and wrapped a towel around his waist. After that, he poured water into a basin and began to wash his disciples' feet, drying them with the towel that was wrapped around him. He came to Simon Peter, who said to him, "Lord, are you going to wash my feet?" Jesus replied, "You do not realize now what I am doing, but later you will understand." (John 13:3-7)
By all standards and logic, Jesus should have been the one person in that room that should not have washed the dirty feet of other men, which was the task of a slave. This person that the disciples had put all their hope in as the promised Messiah, the one who would deliver them from their bondage to oppression and assume the kingship promised to David's descendants, was doing something that seemed completely contradictory to their way of understanding.
And Jesus knew that.
But they had not yet come to a full understanding of just who Jesus was, even though they had lived with him 24/7 for three straight years. So Jesus taught them this last lesson in a way that was much more powerful than anything he could have said with words.
As Jesus served these men that night by washing their feet, providing an example of service and love they were to demonstrate to the world, we must realize that Jesus loved and served them in spite of the fact that they did not deserve anything he was giving them. They had earned nothing. In fact, one of them was just about to leave and betray him; an action that would lead to his arrest and execution.
Jesus knew this was about to happen, but he still washed all their feet, including Judas, the one who betrayed him.
Everything Jesus did that night was completely counter-intuitive to what seemed natural and right. It could only make sense by developing a new understanding of the meaning of "love."
And the lesson was not finished yet.
The Greatest Love Demonstrated
As one reads through the entire upper room discourse between Jesus and his disciples in John chapters 13 through 16 where Jesus teaches his last lesson to them, you will see that Jesus repeats his command to them to love others as he loved them in chapter 15, with an added example:
My command is this: Love each other as I have loved you. Greater love has no one than this, that he lay down his life for his friends. (John 15:12-13)
The lesson was to be finished the next day as Jesus willingly gave up his life on the cross, becoming the ultimate sacrifice for sin, the perfect Lamb of God, to offer atonement for the sins of mankind: an innocent man dying for the wellbeing of the guilty.
Lesson complete!
The Blessing of Serving Others
To truly understand health, one has to understand the component of health that encompasses more than just the physical body. This is often referred to in Scripture as "being blessed" – e.g. happy, fortunate, well-being, etc. Jesus said we would have this quality if we served others:
When he had finished washing their feet, he put on his clothes and returned to his place. "Do you understand what I have done for you?" he asked them. "You call me 'Teacher' and 'Lord,' and rightly so, for that is what I am. Now that I, your Lord and Teacher, have washed your feet, you also should wash one another's feet. I have set you an example that you should do as I have done for you. I tell you the truth, no servant is greater than his master, nor is a messenger greater than the one who sent him. Now that you know these things, you will be blessed if you do them." (John 13:12-17 – emphasis added)
The Source of the Power of Love
I can tell you right now, however, with 100% certainty, that if you go out and try to live by this lofty standard of love as Jesus taught and demonstrated by serving others, that you will fail.
Jesus could do it, but you can't.
But Jesus knows that too! He provides the power and source of love from which we can find the strength to obey his command to love others as he has loved us:
Remain in me, and I will remain in you. No branch can bear fruit by itself; it must remain in the vine. Neither can you bear fruit unless you remain in me. I am the vine; you are the branches. If a man remains in me and I in him, he will bear much fruit; apart from me you can do nothing. (John 15:4-5)
Apart from Jesus, we can do NOTHING in terms of truly loving and serving others! We need to be connected to him and his power source if we want to love as he did, especially loving those whom we do not like or have hurt us. It is a supernatural power, taking over where the "natural" fails (see: I Can Do All Things Through Christ: Natural vs. Supernatural.) It requires a recreated spirit and mind (see: Re-Creation: The Rebirth).
Being "blessed", is the key component of your health that the modern day medical system has completely missed. Why? Because it is free. It cannot be bought, sold, or patented. It is found only in Jesus, who gives it away free of charge. He alone can offer it, because he already paid the price to obtain it: paid in full by his own blood when he was executed on the cross.
He himself bore our sins in his body on the tree, so that we might die to sins and live for righteousness; by his wounds you have been healed. (1 Peter 2:24)

This is love: not that we loved God, but that he loved us and sent his Son as an atoning sacrifice for our sins. (1 John 4:10)
Once we receive this "blessing", we have the power to give it to others, serving them as Jesus does.
I have set you an example that you should do as I have done for you. Now that you know these things, you will be blessed if you do them. (John 13:15,17)
Jesus' love can change your life! Once it does, you have the power to change the world…
If you have any encouragement from being united with Christ, if any comfort from his love, if any fellowship with the Spirit, if any tenderness and compassion, then make my joy complete by being like-minded, having the same love, being one in spirit and purpose. Do nothing out of selfish ambition or vain conceit, but in humility consider others better than yourselves. Each of you should look not only to your own interests, but also to the interests of others. Your attitude should be the same as that of Christ Jesus: Who, being in very nature God, did not consider equality with God something to be grasped, but made himself nothing, taking the very nature of a servant, being made in human likeness. And being found in appearance as a man, he humbled himself and became obedient to death— even death on a cross! (Philippians 2:1-8)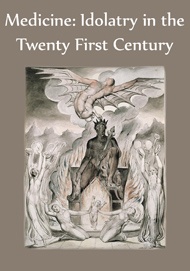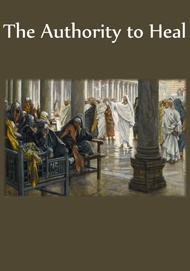 The subject of "authority" and health is one that affects every living person on the planet today, and everyone reading this article. Here in the 21st Century, various government agencies regulate "health" and operate under laws and regulations as to just who has the authority to practice healing. This would include the World Health Organization (WHO) internationally, and the Food and Drug Administration (FDA) in the United States.
"Health" of course is generally defined today as "practicing medicine," and the authority given by government to "practice medicine" is tightly controlled through government licensing. Someone not licensed, or using unapproved products for healing, face arrest and imprisonment.
A similar situation existed during the First Century. Jesus and his disciples did not follow the laws set forth by the government body of their day, and their system of healing was far superior. When common people outside the educated ruling class dared to oppose their authority and implement healing in Jesus name, they faced arrest and even execution in the First Century.
The authority of Jesus is still in place today, as is his healthcare plan. Just as there was during the days and times of Jesus' earthly life and immediately afterward, there is a competing health care system in place today that denies the authority of Jesus, and would feel threatened if enough people started being healed through Christ's healthcare plan. To oppose the authority of today's medical system and their approved cures is to risk punishment and even imprisonment.
The current healthcare system is not a "healthcare" system at all, but a "medical" system designed to bring great profit to the pharmaceutical companies and others who profit from treating sick people. If enough people started exercising the authority of Jesus to see cures without having to pay for medical care, it would threaten their business, and opposition would be just as fierce as it was during the days of Jesus and the early disciples. But will that ever happen?
Published on August 2, 2015