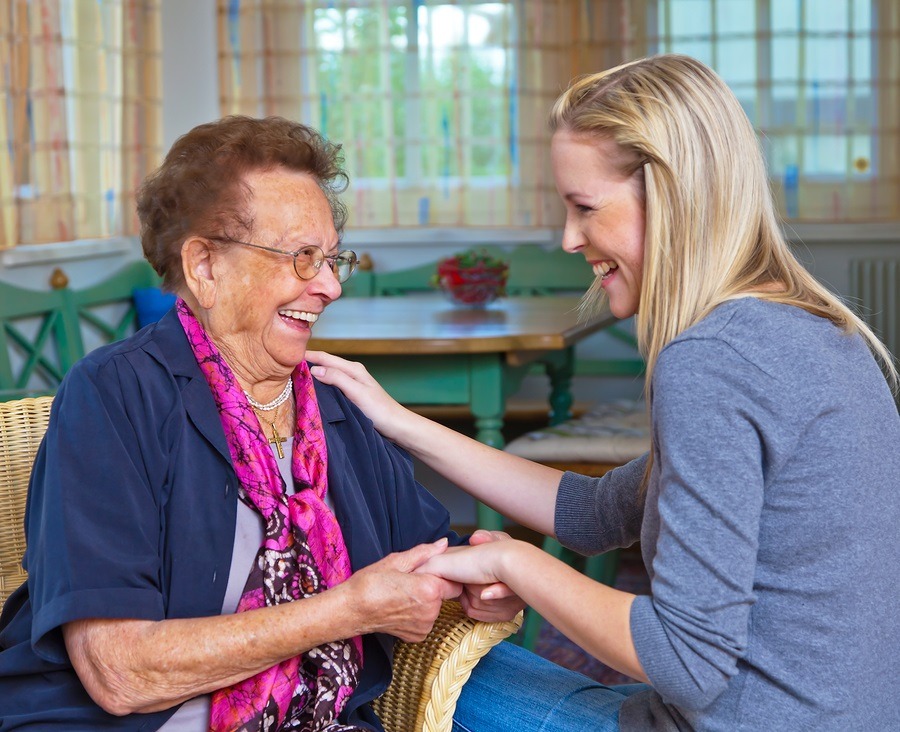 Pleasant words are a honeycomb, Sweet to the soul and healing to the bones. (Proverbs 16:24)
Did you know that the words you speak have incredible power to bring healing in people's lives? When you speak words of love, comfort, or encouragement to someone, those words have power to affect the person hearing them in such a positive way, that the result is health in their body.
Anxiety in a man's heart weighs him down, but a good word makes him glad. (Proverbs 12:25)
Who in this life doesn't suffer from some "anxiety?" Often the source of our anxiety is focusing on the negative, and sometimes even things that are not true, rather than the positive things that are true.
You can help someone by speaking to them words of truth for encouragement to them and to build up their faith:
There is one whose rash words are like sword thrusts, but the tongue of the wise brings healing. (Proverbs 12:18)
For those of us who are parents, our words can impart knowledge and life to our children, which results in their good health:
My son, be attentive to my words; incline your ear to my sayings. Let them not escape from your sight; keep them within your heart. For they are life to those who find them, and healing to all their flesh. (Proverbs 4:20-22)
Are you speaking healthy words to those around you?
Not only do our words have power to heal, but unfortunately they also have power to destroy, which can result in sickness.
As Proverbs 12:18 above states: "There is one whose rash words are like sword thrusts.." – and swords kill or cripple people!
Proverbs 18:21 says:
"Death and life are in the power of the tongue…"
When we get into a conflict or argument, our words can either diffuse the situation like dousing a fire with water, or they can inflame the situation like throwing gasoline onto a fire!
A soft answer turns away wrath, but a harsh word stirs up anger. (Proverbs 15:1)

Let your speech always be gracious, seasoned with salt, so that you may know how you ought to answer each person. (Colossians 4:6)
James, the brother of Jesus, understood the power of words, and wrote that if one could control their tongue and only speak good words, that person would be a "prefect man!"
For we all stumble in many ways. If anyone does not stumble in what he says, he is a perfect man, able to bridle the whole body as well.

Now if we put the bits into the horses' mouths so that they will obey us, we direct their entire body as well. Look at the ships also, though they are so great and are driven by strong winds, are still directed by a very small rudder wherever the inclination of the pilot desires.

So also the tongue is a small part of the body, and yet it boasts of great things. See how great a forest is set aflame by such a small fire!

And the tongue is a fire, the very world of iniquity; the tongue is set among our members as that which defiles the entire body, and sets on fire the course of our life, and is set on fire by hell.

For every species of beasts and birds, of reptiles and creatures of the sea, is tamed and has been tamed by the human race.

But no one can tame the tongue; it is a restless evil and full of deadly poison. With it we bless our Lord and Father, and with it we curse men, who have been made in the likeness of God; from the same mouth come both blessing and cursing.

My brethren, these things ought not to be this way. (James 3:2-10)
I guess James could write this because he lived with the only person in the history of mankind who was perfect in all his ways: Jesus! Jesus' words were so powerful, that he could speak healing into a person's life even when he was not present:
When he entered Capernaum, a centurion came forward to him, appealing to him, "Lord, my servant is lying paralyzed at home, suffering terribly." And he said to him, "I will come and heal him."

But the centurion replied, "Lord, I am not worthy to have you come under my roof, but only say the word, and my servant will be healed. For I too am a man under authority, with soldiers under me. And I say to one, 'Go,' and he goes, and to another, 'Come,' and he comes, and to my servant, 'Do this,' and he does it."

When Jesus heard this, he marveled and said to those who followed him, "Truly, I tell you, with no one in Israel have I found such faith…

And to the centurion Jesus said, "Go; let it be done for you as you have believed." And the servant was healed at that very moment. (Matthew 8:5-13)
Jesus' words were so powerful, that when he spoke to evil spirits they fled and healing came:
That evening they brought to him many who were oppressed by demons, and he cast out the spirits with a word and healed all who were sick. (Matthew 8:16)
As was written in a previous article, Jesus has never stopped talking! He still speaks today, and he has a word specifically for you today, if you will take time to stop and seek him out, and listen to him.
His word will bring healing to your heart and life.
Then it's your turn to speak to those around you who are hurting and waiting for a good word to help heal them!
Pleasant words are a honeycomb, Sweet to the soul and healing to the bones. (Proverbs 16:24)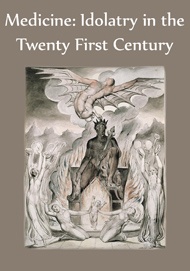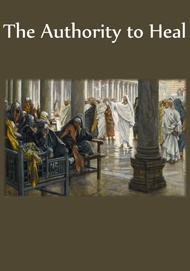 The subject of "authority" and health is one that affects every living person on the planet today, and everyone reading this article. Here in the 21st Century, various government agencies regulate "health" and operate under laws and regulations as to just who has the authority to practice healing. This would include the World Health Organization (WHO) internationally, and the Food and Drug Administration (FDA) in the United States.
"Health" of course is generally defined today as "practicing medicine," and the authority given by government to "practice medicine" is tightly controlled through government licensing. Someone not licensed, or using unapproved products for healing, face arrest and imprisonment.
A similar situation existed during the First Century. Jesus and his disciples did not follow the laws set forth by the government body of their day, and their system of healing was far superior. When common people outside the educated ruling class dared to oppose their authority and implement healing in Jesus name, they faced arrest and even execution in the First Century.
The authority of Jesus is still in place today, as is his healthcare plan. Just as there was during the days and times of Jesus' earthly life and immediately afterward, there is a competing health care system in place today that denies the authority of Jesus, and would feel threatened if enough people started being healed through Christ's healthcare plan. To oppose the authority of today's medical system and their approved cures is to risk punishment and even imprisonment.
The current healthcare system is not a "healthcare" system at all, but a "medical" system designed to bring great profit to the pharmaceutical companies and others who profit from treating sick people. If enough people started exercising the authority of Jesus to see cures without having to pay for medical care, it would threaten their business, and opposition would be just as fierce as it was during the days of Jesus and the early disciples. But will that ever happen?
Published on September 21, 2009