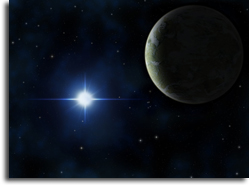 by Brian Shilhavy
He is the image of the invisible God, the firstborn over all creation. For by him all things were created: things in heaven and on earth, visible and invisible, whether thrones or powers or rulers or authorities; all things were created by him and for him. He is before all things, and in him all things hold together. And he is the head of the body, the church; he is the beginning and the firstborn from among the dead, so that in everything he might have the supremacy. For God was pleased to have all his fullness dwell in him (Colossians 1:15-19)
How well do you know Jesus? In Paul's letter to the Colossians, he wrote what is one of the most comprehensive descriptions of Jesus that was ever written. I see at least 10 attributes here:
1.  He is the image of the invisible God. The apostle John wrote that no one has seen God at any time, but that Jesus came to earth to reveal him to us (John 1:1-18). If you know Jesus, you know God.
2. The firstborn over all creation. Jesus existed before anything else in the physical universe was ever created.
3. He created all things. Obviously number 2 has to be true first. If Jesus created everything that is a part of creation, he had to exist before the things he created existed!
4. Everything that exists was created for Jesus. Jesus owns everything. If Jesus owns you, doesn't it make sense to know as much about him as you can? The most important questions you should be asking Jesus are: Why did you create me? What do you want me to do?
5. He is before all things. Similar to number 2, Jesus has always been around. He is eternal. He was born in the flow of human history as a baby on Christmas, but he existed before then.
6. In him all things hold together. Jesus is not only the creator of all things, he also is the force that keeps all things alive, or in existence. He is the energy source of the universe. He is the one who electrifies and keeps every molecule or atom in its place.
7. He is head of the body, the church. The word "church" here, also described as a "body," consists of all born again believers in the kingdom of light. The body, or church, is a single living organism, with one head who controls the whole body. That head is Christ. This is not to be confused with "church" organizations, which are restricted by geography and usually appoint other heads besides Christ to direct their organization/business.
8. He is the beginning and the firstborn from among the dead. Jesus was the first human being to rise from the dead in a new body. Death's power could not keep him in the grave. He is now the "firstborn" among all those who follow him in the resurrection from the dead.
9. In everything he has first place. Jesus is the most important person in the universe. No one can compare to him in dignity, honor, power, glory, majesty, beauty, or any other adjective we can think of to describe a person. He is higher than all kings or spiritual powers, and he is our high priest before God.
10. All the fullness of God dwells in him. Jesus is perfect. He lacks nothing! Every good thing about God exists in the person of Jesus Christ. All of God's divine attributes exist in Jesus. Jesus has no limits. He knows all things, and is not limited by time or space. He can be everywhere at all times. While you may not be able to get an audience with some famous person here on earth, Jesus has the ability to give you his full attention and see to every one of your needs and concerns! He's not in a hurry either. You can take as much time with him as you need.
While all of these attributes make Jesus the most remarkable person you will ever meet, even more remarkable is what he has done and accomplished for us. Jesus' obedience to God in dying on the cross for our sins allowed God to welcome us into his kingdom through Christ:
For he has rescued us from the dominion of darkness and brought us into the kingdom of the Son he loves, in whom we have redemption, the forgiveness of sins.
…and through him to reconcile to himself all things, whether things on earth or things in heaven, by making peace through his blood, shed on the cross. Once you were alienated from God and were enemies in your minds because of your evil behavior. But now he has reconciled you by Christ's physical body through death to present you holy in his sight, without blemish and free from accusation—if you continue in your faith, established and firm, not moved from the hope held out in the gospel. (Colossians 1:13-14; 20-23)
Jesus did all the work that we could not do to overcome sin and death, and earn a place in God's eternal kingdom. We can never measure up to Jesus' standards. We can never be perfect like him, and we can never accomplish the things that only he could accomplish. How wonderful that we don't have to! We can have all our sins forgiven and become members of God's kingdom, as members of Christ's body, with Jesus as our head. Jesus loves us, and he provided the way to become a part of his body, the church, and be part of God's kingdom.
But just understanding who Jesus is is not enough. Satan and his host of demons in the kingdom of darkness know who Jesus is, probably even better than most "Christians." But they are not part of his kingdom. We need to move beyond just knowing about Jesus, and begin to have a relationship with him. We meet him and become part of his body by having our spirit recreated. Then, we acknowledge him as our head, and begin to understand our role in his body and in God's kingdom.
This is where true health begins! We need to meet Jesus and be reconciled to God through the rebirth process, and then understand the purpose for which we were created. Have you met Jesus yet? He is the most remarkable person you will ever meet!
Full article here: http://created4health.org/devotionals/most_remarkable_person_you_will_ever_meet.htm
Published on January 11, 2010