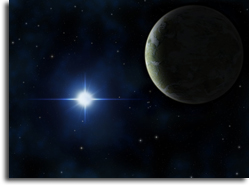 Why is there Thanksgiving?
You will be made rich in every way so that you can be generous on every occasion, and through us your generosity will result in thanksgiving to God. (2 Corinthians 9:11)
Paul was an apostle in the early church, and we are blessed to have many of his writings in the New Testament to read. The word "apostle" is not an English word, but a transliteration of the Greek (the original language of the New Testament portion of the Bible) word apostolos. Sometimes this word referred specifically to the 12 men who followed Jesus during his earthly ministry, but at other times it was used in a more general sense. The word means "one sent out," like a messenger or ambassador. In today's English its best translation is probably "missionary."
Paul had a skill and trade that he used to participate in the economy of his day, and it was the business of making tents. He was also a scholar among the Jews and from the strict sect of the Pharisees. When he became a disciple of Jesus Christ, Jesus sent him out as a missionary to the non-Jews, the Gentiles. Much of his activity as a missionary to the Gentiles was preaching and teaching them the gospel message about Jesus (gospel means "good news.") Whenever he could, he would do this full-time, traveling about from city to city spreading the good news about Jesus and God's love and forgiveness through Jesus' death and resurrection.
During the course of his traveling ministry, he sometimes had to take time out and practice his trade of making tents to support himself and his ministry team. So as new churches were planted in various places where he had visited, he would ask the believers in these churches to contribute to the needs of spreading the gospel message to places where the people had not yet heard about Jesus and God's love for them.
In Paul's second letter to the church at Corinth, he writes some very interesting principles about investing in the kingdom of God by contributing to the needs of those who are preaching the gospel and planting churches. Here is what he wrote:
Remember this: Whoever sows sparingly will also reap sparingly, and whoever sows generously will also reap generously. Each man should give what he has decided in his heart to give, not reluctantly or under compulsion, for God loves a cheerful giver. And God is able to make all grace abound to you, so that in all things at all times, having all that you need, you will abound in every good work. As it is written: "He has scattered abroad his gifts to the poor; his righteousness endures forever." Now he who supplies seed to the sower and bread for food will also supply and increase your store of seed and will enlarge the harvest of your righteousness. You will be made rich in every way so that you can be generous on every occasion, and through us your generosity will result in thanksgiving to God. This service that you perform is not only supplying the needs of God's people but is also overflowing in many expressions of thanks to God. Because of the service by which you have proved yourselves, men will praise God for the obedience that accompanies your confession of the gospel of Christ, and for your generosity in sharing with them and with everyone else. And in their prayers for you their hearts will go out to you, because of the surpassing grace God has given you. Thanks be to God for his indescribable gift! (2 Corinthians 9:6-15)
Notice some of the principles of giving that Paul wrote here.
1. The more generous you are, the more blessings you will reap from participating in God's work.
2. We should give cheerfully as God has directed us, and not under compulsion.
3. God's grace is the basis for our wealth which is given to administer for his purposes.
4. As we learn to give generously and be faithful in managing God's resources, our wealth will increase.
5. Our giving from the wealth God has given to us through his grace results in thanksgiving to God!
While there are many things that we could be thankful for, the things that make us most thankful are the things we receive that we did not earn or deserve. Since we cannot earn it, the only thing we can do once we receive it is give true thanksgiving, from our hearts. This gives great joy to the one who is the giver. We can experience that joy ourselves through giving generously, and as Paul wrote above, it can result in grateful people praying for us!
The greatest gift of all of course, is God's gift to us in the person of Jesus Christ, and his sacrificial death for our sins. We can't earn that, and we don't deserve it. That is the true reason for why there should be thanksgiving!
You see, at just the right time, when we were still powerless, Christ died for the ungodly. Very rarely will anyone die for a righteous man, though for a good man someone might possibly dare to die. But God demonstrates his own love for us in this: While we were still sinners, Christ died for us. (Romans 5:6-8)
Published on November 23, 2009