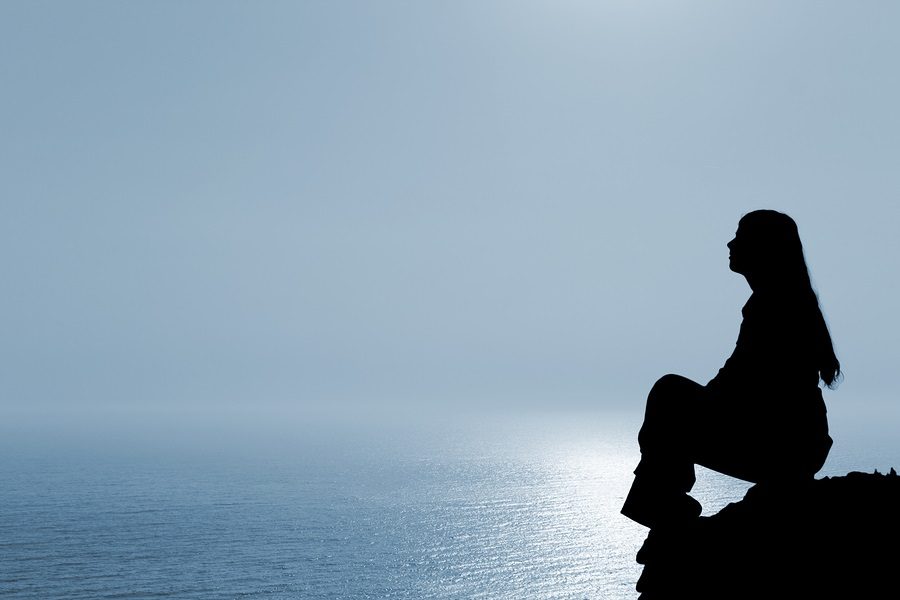 See now that I, even I, am he, and there is no god beside me; I kill and I make alive; I wound and I heal; and there is none that can deliver out of my hand. (Deuteronomy 32:39)
The Israelites were about to cross over the Jordan River and start their occupation of the "promised land." Moses was not going to be leading them any longer.
The Song of Moses – Profound and Simple Truths for Every Generation
We saw in a previous article that God knew ahead of time that the Israelites would eventually stop serving him and start serving other "gods." These "gods" were the idols from the wicked nations around them they were supposed to be driving out of the land.
So he teaches Moses a song they were supposed to memorize and be able to recall when God's discipline and judgment came upon them. We saw in that previous article that at the beginning of the song it starts with several statements about God's character that we need to understand and believe if we are going to have a healthy relationship with God.
We must understand that God is perfect, fair, and always right and just in his actions.
God's Relationship to His People
So after the song's verses about God's character, it makes some statements about God's people, the believers:
They have acted corruptly toward him; to their shame they are no longer his children, but a warped and crooked generation. (Deuteronomy 32:5)
When we find ourselves far from God, we are always the ones who moved.
God is described several times here as a "rock", something sure and unmovable. He is the same yesterday, today, and tomorrow.
Even though God had done wonderful things for the Israelites by delivering them from their slavery in Egypt, and taking care of them in the desert for 40 years, and then leading them into the rich "promised land" to inherit wonderful possessions that they had not worked for or earned, he knew they would still stop following and serving him and start serving the gods of the nations around them.
So this is God's response to their unfaithfulness:
Is this the way you repay the LORD, O foolish and unwise people? Is he not your Father, your Creator, who made you and formed you? (Deuteronomy 32:6)
If the Israelites living under the Law of Moses were foolish for abandoning God, their Creator, how much more those of us today who have been reborn spiritually and have had all of our sins forgiven and wiped clean by Jesus' sacrificial death on the cross?
If you are suffering today from a health challenge or some other difficult life challenge that is making your life difficult, the first question you should ask yourself is: "Have I wandered away from God?" Is he trying to get your attention?
Remember God's Blessings
The next section of the song is verses 7 to 14, where God instructs them to remember how much he blessed them and watched over them in the past. We would be wise to do the same thing.
When life gets rough, take time to remember God's faithfulness to you, and all the times in the past you have benefited from his blessings. Ask God why his blessings are being withheld from you during difficult times.
Remember that it is okay to complain (in faith) to God. He is pleased when you come to him looking for answers.
Stop Following Idols
The next section of the song is verses 15 to 18, which shows that it is God's people who move away from him by serving other gods. The gods and idols in 21st century western culture are science, technology, medicine and wealth.
We live in a society built upon a Darwinian evolutionary belief. God's statement to the Israelites applies to his people today just as much as it did back then:
You were unmindful of the Rock that bore you, and you forgot the God who gave you birth. (Deuteronomy 32:18)
Notice again the reference to God as "The Rock," the one who does not change or move. We are the ones who move away from him.
Verses 19 to 21 then tell us God's reaction:
The LORD saw this and rejected them because he was angered by his sons and daughters. "I will hide my face from them," he said, "and see what their end will be; for they are a perverse generation, children who are unfaithful. They made me jealous by what is no god and angered me with their worthless idols." (Deuteronomy 32:19-21)
Are we making God angry and jealous today with our idols? Is it possible that God stands by ready and waiting to heal and comfort his children, but we turn instead to our idols of medicine, science, and technology thereby preventing God from working in our lives?
God's Judgment or Discipline
Verses 22 to 27 explain how God judges the ungodly and rebellious, and how he disciplines his children.
It's ugly. It is his last resort to get their attention.
You don't want to get to this point in your relationship to God, but I am afraid that some who read this may unfortunately already be there.
If so, you need to turn to him in humility and listen to what he has to say to you! He is trying to get your attention!
Result of Discipline: Either Wisdom or Destruction
Verses 28 to 38 then go on to explain the purpose of God's discipline, which is to knock some sense into his children so that they return and start following him again:
If only they were wise and would understand this and discern what their end will be! (Deuteronomy 32:29)
If we don't turn away from our current path in such a situation, we are heading down a path of destruction.
Verses 39 to 43 ends the song by explaining that God always wins and always accomplishes his purposes, whether we follow him or not:
See now that I, even I, am he, and there is no god beside me; I kill and I make alive; I wound and I heal; and there is none that can deliver out of my hand."(Deuteronomy 32:39)
Explaining Away God's Discipline as "Natural" Causes
Unfortunately, most of us today are taught to explain things away through Darwinian eyes, viewing disasters, calamities, sickness, etc. as just "natural" causes. We therefore look for "natural" and man-made solutions, and seldom consider if God is trying to get our attention through such events and circumstances.
This song that God gave to Moses to remind the people of their relationship to God holds the same truths for us today. A loving father will always discipline his children for their own good, and that is just as true with our relationship to God today as it was during the days of Moses:
And have you forgotten the exhortation that addresses you as sons? "My son, do not regard lightly the discipline of the Lord, nor be weary when reproved by him. For the Lord disciplines the one he loves, and chastises every son whom he receives."

It is for discipline that you have to endure. God is treating you as sons. For what son is there whom his father does not discipline?

If you are left without discipline, in which all have participated, then you are illegitimate children and not sons.

Besides this, we have had earthly fathers who disciplined us and we respected them. Shall we not much more be subject to the Father of spirits and live?

For they disciplined us for a short time as it seemed best to them, but he disciplines us for our good, that we may share his holiness.

For the moment all discipline seems painful rather than pleasant, but later it yields the peaceful fruit of righteousness to those who have been trained by it.

Therefore lift your drooping hands and strengthen your weak knees, and make straight paths for your feet, so that what is lame may not be put out of joint but rather be healed.(Hebrews 12:5-13)
Is God trying to get your attention today? Are you ignoring him by explaining things away as natural causes, or turning to remedies and solutions for physical problems that might have spiritual roots? Only God truly holds the power for healing and restoration, and for life and death. So if he is trying to get your attention right now, it is in your best interest to give it to him!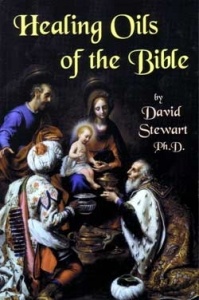 Published on June 8, 2009