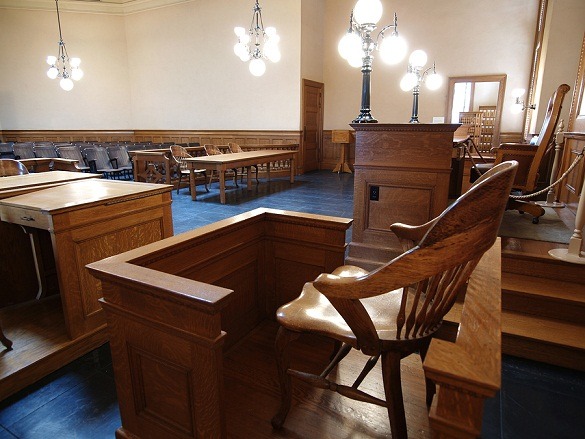 I tell you the truth, we speak of what we know, and we testify to what we have seen, but still you people do not accept our testimony. I have spoken to you of earthly things and you do not believe; how then will you believe if I speak of heavenly things? (words of Jesus in John 3:11-12)
We have seen in a previous devotional how the meaning of the English word "science" has changed over the years. Originally a French word derived from Latin, its original meaning was synonymous with "knowledge." In the 18th and 19th centuries its meaning was generally equated with the field of "philosophy," but in 20th and 21st centuries its meaning is much more restricted and is generally equated with knowledge "obtained and tested through the scientific method and concerned with the physical world and its phenomena." (Full quote and reference here.)
The problem with this very narrow definition of science used in modern times is that there are very few things in real life that are proven via "the scientific method." Proving historical events, for example, cannot be done via the scientific method. We can read historical records of events, but we have to trust the person who recorded the event since there is no scientific method for proving historical events. This is also the reason we have a judicial system for trying legal cases. Our system of determining guilt in a historical crime such as a murder, for example, is heavily dependent upon the testimony of witnesses. The scientific method might be used for the gathering of data and certain kinds of evidence, but an eye-witness testimony from a credible source is usually considered the strongest evidence in a court of law to prove something as true or not.
The Jews in Old Testament times similarly placed great weight on the validity of testimony. A sentence of death could not be applied without the testimony of "two or three" witnesses:
Anyone who rejected the law of Moses died without mercy on the testimony of two or three witnesses. (Hebrews 10:28)
The weight of testimony in determining truth is also dependent upon the credibility of the witnesses. When the Jews tried to accuse Jesus of blasphemy, for example, and sentence him to death, they apparently had a hard time finding two or three credible witnesses:
Now the chief priests and the whole Council kept trying to obtain testimony against Jesus to put Him to death, and they were not finding any. For many were giving false testimony against Him, but their testimony was not consistent. Some stood up and began to give false testimony against Him, saying, "We heard Him say, 'I will destroy this temple made with hands, and in three days I will build another made without hands.'" Not even in this respect was their testimony consistent. (Mark 14:55-59)
When we consider the truth about Jesus, it is important to consider the testimony about him and his identity, and his own testimony to the truth that comes from God. The first person recorded in the Bible who gave testimony to the identity of Jesus is John the Baptist. John was considered a prophet by the populace, and he caused quite a stir among the religious leaders of his day as he quickly gathered large crowds who came out to be baptized by him. He was a threat to the religious leaders and was eventually beheaded because he opposed the corruption in the government of his day. But at the height of his popularity, it is recorded that the religious leaders sent a delegation out to him to try and figure out who he claimed to be. John replied by stating that his purpose was to testify about Jesus, who is the Son of God:
This is the testimony of John, when the Jews sent to him priests and Levites from Jerusalem to ask him, "Who are you?" And he confessed and did not deny, but confessed, "I am not the Christ." They asked him, "What then? Are you Elijah?" And he said, "I am not." "Are you the Prophet?" And he answered, "No." Then they said to him, "Who are you, so that we may give an answer to those who sent us? What do you say about yourself?" He said, "I am A VOICE OF ONE CRYING IN THE WILDERNESS, 'MAKE STRAIGHT THE WAY OF THE LORD,' as Isaiah the prophet said." Now they had been sent from the Pharisees. They asked him, and said to him, "Why then are you baptizing, if you are not the Christ, nor Elijah, nor the Prophet?" John answered them saying, "I baptize in water, but among you stands One whom you do not know. It is He who comes after me, the thong of whose sandal I am not worthy to untie." …The next day he saw Jesus coming to him and said, "Behold, the Lamb of God who takes away the sin of the world! This is He on behalf of whom I said, 'After me comes a Man who has a higher rank than I, for He existed before me.'" John testified saying, "I have seen the Spirit descending as a dove out of heaven, and He remained upon Him. I did not recognize Him, but He who sent me to baptize in water said to me, 'He upon whom you see the Spirit descending and remaining upon Him, this is the One who baptizes in the Holy Spirit.' "I myself have seen, and have testified that this is the Son of God." (John 1:19-34)
Notice the testimony that John gave about Jesus: 1. He is the Lamb of God who takes away the sin of the world, 2. He existed before John (even though John was born before Jesus), 3. He saw the Spirit of God descending upon Jesus out of heaven, 4. Jesus would baptize people in the Holy Spirit (as opposed to only water as John did), 5. Jesus is the Son of God.
After John the Baptist was imprisoned, Jesus began his own ministry and soon his popularity far exceeded John's because of the incredible miracles that Jesus performed. The religious leaders also confronted Jesus, because he was threatening their power base:
The Jews gathered around him, saying, "How long will you keep us in suspense? If you are the Christ, tell us plainly." Jesus answered, "I did tell you, but you do not believe. The miracles I do in my Father's name testify of me, but you do not believe because you are not my sheep. My sheep listen to my voice; I know them, and they follow me. I give them eternal life, and they shall never perish; no one can snatch them out of my hand. My Father, who has given them to me, is greater than all; no one can snatch them out of my Father's hand. I and the Father are one." (John 10:24-30)
Jesus apparently did not answer them directly and use the term "Christ/Messiah," because the title was understood mostly as a political title, and someone coming from the line of David and claiming the Davidic throne would have been considered a political threat to the Roman government that ruled in Israel. Instead, Jesus testified about his relationship to God whom he called his Father. This was considered blasphemy by the Jews, and they tried to arrest him, and on at least one occasion even tried to stone him. But the crowds following him were still too powerful. So they continued to try and engage him in public debate and trap him. Using the law of Moses, they accused him of false testimony:
The Pharisees challenged him, "Here you are, appearing as your own witness; your testimony is not valid." Jesus answered, "Even if I testify on my own behalf, my testimony is valid, for I know where I came from and where I am going. But you have no idea where I come from or where I am going. You judge by human standards; I pass judgment on no one. But if I do judge, my decisions are right, because I am not alone. I stand with the Father, who sent me. In your own Law it is written that the testimony of two men is valid. I am one who testifies for myself; my other witness is the Father, who sent me." Then they asked him, "Where is your father?" "You do not know me or my Father," Jesus replied. "If you knew me, you would know my Father also." (John 8:13-19)
Jesus stated that his testimony was true, and that God himself testified about who Jesus was. There were many ways God testified on behalf of Jesus. One of the ways God testified about Jesus was through the miracles Jesus performed, such as miraculous healings, miraculous feedings, and even raising people from the dead.
The miracles I do in my Father's name testify of me (John 10:25)
Men of Israel, listen to these words: Jesus the Nazarene, a man attested to you by God with miracles and wonders and signs which God performed through Him in your midst, just as you yourselves know. (Acts 2:22)
When Jesus walked the earth, there were also several occasions God spoke to Jesus in an audible voice from heaven:
"Now my heart is troubled, and what shall I say? 'Father, save me from this hour'? No, it was for this very reason I came to this hour. Father, glorify your name!" Then a voice came from heaven, "I have glorified it, and will glorify it again." The crowd that was there and heard it said it had thundered; others said an angel had spoken to him. Jesus said, "This voice was for your benefit, not mine." (John 12:27-30)
Since the crowds that followed Jesus were frequently divided between those who believed his testimony and those who did not, presumably those who believed in him heard this voice from heaven, while those who did not believe him thought they heard thunder.
But the main way God testified on behalf of Jesus was through His Spirit. We read in a previous devotional that most of our direct knowledge comes through personal relationships, and not scientific discovery. Jesus constantly stated that those who knew his Father, God, also would know him. This is because Jesus never spoke on his own initiative, but only spoke the words God was speaking to him. So those who knew God (via a personal relationship as opposed to simply knowing about God through the Old Testament writings) and recognized the word of God, would recognize Jesus. This is the reason that John, the author of the gospel of John, referred to Jesus as "the Word."
I can do nothing on my own initiative. As I hear, I judge; and my judgment is just, because I do not seek my own will, but the will of Him who sent me. If I testify about myself, my testimony is not valid. There is another who testifies in my favor, and I know that his testimony about me is valid. You have sent to John and he has testified to the truth. Not that I accept human testimony; but I mention it that you may be saved. John was a lamp that burned and gave light, and you chose for a time to enjoy his light. I have testimony weightier than that of John. For the very work that the Father has given me to finish, and which I am doing, testifies that the Father has sent me. And the Father who sent me has himself testified concerning me. You have never heard his voice nor seen his form, nor does his word dwell in you, for you do not believe the one he sent. (John 5:30-38)
The religious leaders of Jesus' day were mostly corrupt (although there were some notable exceptions – see the story of Nicodemus in John 3:1-20), and only had intellectual knowledge about God through the Old Testament writings. They did not know God personally, and therefore they did not recognize Jesus or accept the abundance of testimony about him.
Things are no different today. Living in our modern western culture which is built upon a theory of Darwinian evolution, most people try to understand truth strictly through the physical realm, foolishly believing in the myth that science can prove all truth. But there are many things we base our lives on today as truth that are not learned through scientific discovery. If you want to prove your birth, for example, you produce a birth certificate which is based on testimony, usually the testimony of a physician or person who helped your mother with your delivery. If you want to prove your marriage, you produce a marriage certificate, which is based on testimony, usually the testimony of the person officiating your wedding ceremony, etc. These are examples of the many things we hold true that can NOT be proven through scientific discovery.
So do you believe the testimony about Jesus and his claims? He claims to be the Word of God, the Son of God, the Creator of the World, the firstborn of the dead having risen from the dead and walking out of the grave after three days, and the Lamb of God who takes away the sin of the world, offering eternal life as a free gift to all who believe him.
Jesus came from heaven as the Word of God, and spoke the words of God. John, the author of the Gospel of John, explains that those who receive the testimony of Jesus certify that God is true, and receive God's Spirit as a certificate of his ownership over us. This certificate guarantees that we will inherit eternal life. Those who do not believe the testimony of Jesus must bear the penalty of their own sins. When they die the physical death, they will not meet God with the certificate of the Holy Spirit that those who are born again spiritually have. Do you believe the testimony of Jesus? Do you have the certificate of the Holy Spirit necessary to enter into eternal life? You don't want to die without it, because faith in science will not prevent your physical death or guarantee your entrance into heaven!
And you also were included in Christ when you heard the word of truth, the gospel of your salvation. Having believed, you were marked in him with a seal, the promised Holy Spirit, who is a deposit guaranteeing our inheritance until the redemption of those who are God's possession—to the praise of his glory. (Ephesians 1:13-14)
The one who comes from above is above all; the one who is from the earth belongs to the earth, and speaks as one from the earth. The one who comes from heaven is above all.  He testifies to what he has seen and heard, but no one accepts his testimony. The man who has accepted it has certified that God is true. For the one whom God has sent speaks the words of God, for God gives the Spirit without limit. The Father loves the Son and has placed everything in his hands. Whoever believes in the Son has eternal life, but whoever rejects the Son will not see life, for God's wrath remains on him. (John 3:31-36)
Related article:
WHO You Know is More Important Than WHAT You Know!
Article Source: http://created4health.org/devotionals/The_Validity_of_Testimony_vs._Science_in_Understanding_Truth.htm
More than a half century ago, famed writer C.S. Lewis warned about how science (a good thing) could be twisted in order to attack religion, undermine ethics, and limit human freedom. In this documentary "The Magician's Twin: C.S. Lewis and the Case Against Scientism," leading scholars explore Lewis's prophetic warnings about the abuse of science and how Lewis's concerns are increasingly relevant for us today.
Quote from C.S. Lewis:
"I dread government in the name of science. That is how tyrannies come in."
Editor's note: Marxism and Nazism (along with eugenics) are examples of tyranny from the past that were based on "science." Will vaccines and "healthcare," which today is defined by pharmaceutical products, be the tyranny of  the future with "science" being used as the vehicle?
Published on June 29, 2010